We respectfully caution Aboriginal and Torres Strait Islander readers that this website may contain images of people who have passed away.
Coongan believes in the importance and impact of giving back to our communities.
Our hope is to create social impact by encouraging good education & health of our families.
Over the past few years we have started the following initiatives: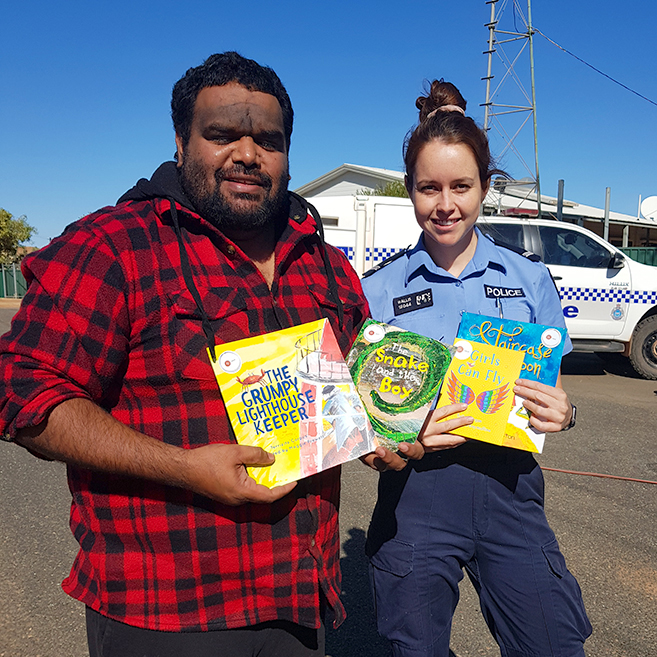 We give our kids beautiful books written and illustrated by Aboriginal authors sourced from Aboriginal publishing house, Magabala Books.

Having unique stories that reflect us and our ways gets our kids excited about reading.
We give our families small, portable first aid kits sourced from Aboriginal owned company Punku Safety.

These can be stored and carried in their vehicles when regularly travelling out bush and in case of an emergency.