Coongan is a Traditional Owner Project Management Agency committed to making a social impact
by having more of our people working collectively on country.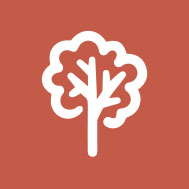 Conservation and Environmental SERVICES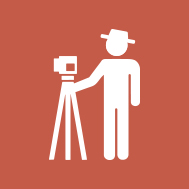 Cultural Resource Management & Advisory Services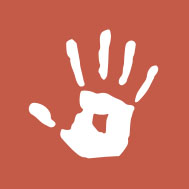 CULTURAL AWARENESS & Accredited Training
Our vision has always been to build a strong, multi-disciplinary project team of talented people who are working on-country in roles that strengthen community through collective caretaking of our country and the environment.
That's why we continue to invest in training and up-skilling Nyiyaparli (and Pilbara Aboriginal people) and seek out opportunities to contribute to meaningful projects in a way that cares for the land and our people.
When working with us, our valued clients gain access to local community connections and knowledge, combined with our technical capability and specific expertise to work closely with more Aboriginal people in the Pilbara.
Our dedicated and qualified team of skilled consultants, technicians and trainers proudly deliver:
       • Conservation and Environmental Services;
       • Cultural Resource Management & Advisory Services;
       • Cultural Awareness Education and Accredited Training.
We are a capable, genuinely committed and reliable team and we look forward to working with you.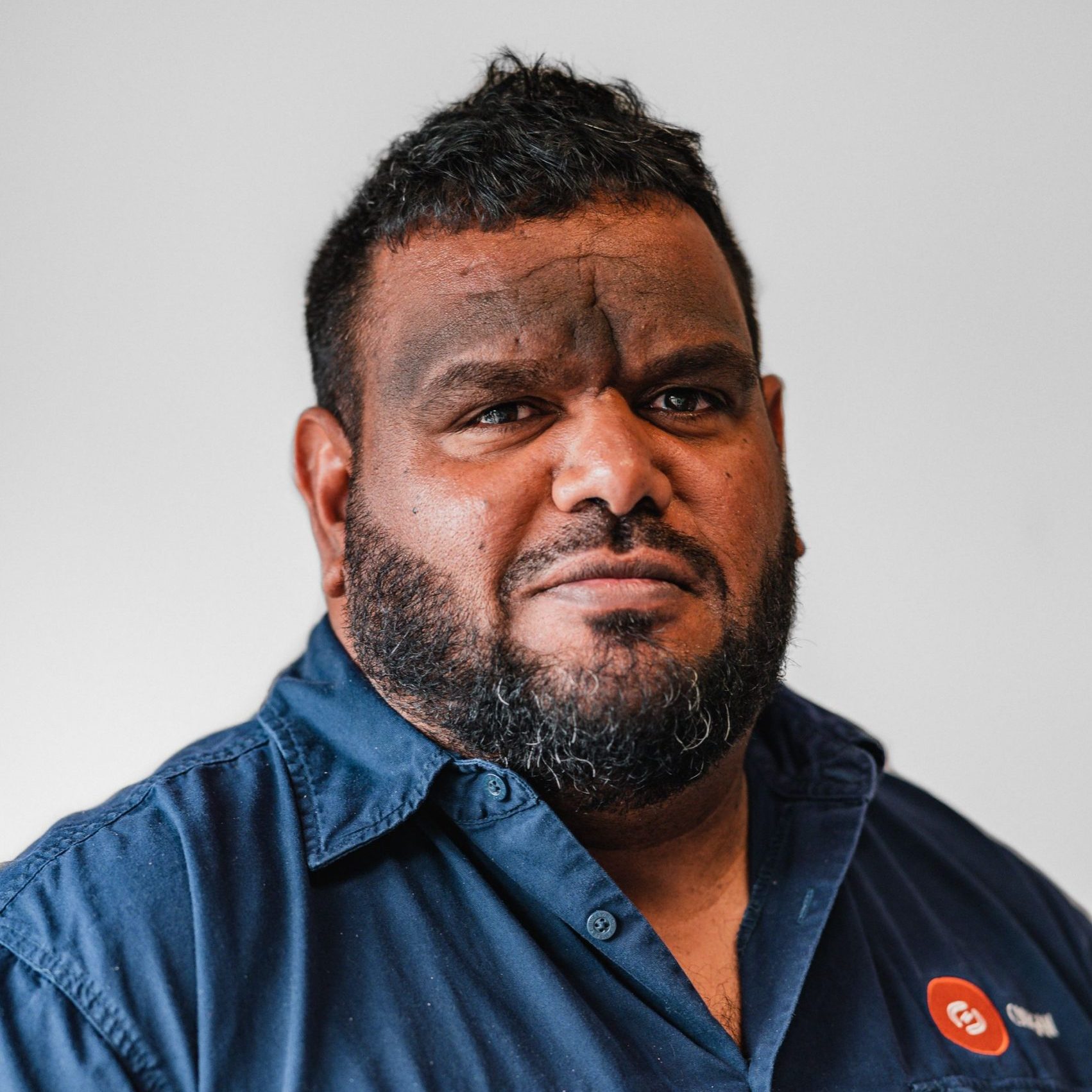 Bradley Hall
Director & Owner
Bradley is a Nyiyayparli, Njamal man who grew up in Marble Bar and Yandeyarra with a passion for getting grassroots programs and projects off the ground. He has spent the last 20 years working in the Native Title space promoting policy that enables his community to sustainably protect their cultural and land assets.
Bradley owns and manages a diverse group of companies – Coongan Pty Ltd, Red Country Management Pty Ltd and Nana D Technologies Pty Ltd – which all aim to see Nyiyaparli working together on their country.
Before starting his companies, Bradley worked on stations and in the resources industry in heritage management for 15 years. He has also held various Aboriginal Corporation Directorships, management roles and committee positions. He has a special interest in making sure young people are getting a quality education.
In his spare time, Brad enjoys spending time with his family and is often seen touring around Australia with his band playing good old country music!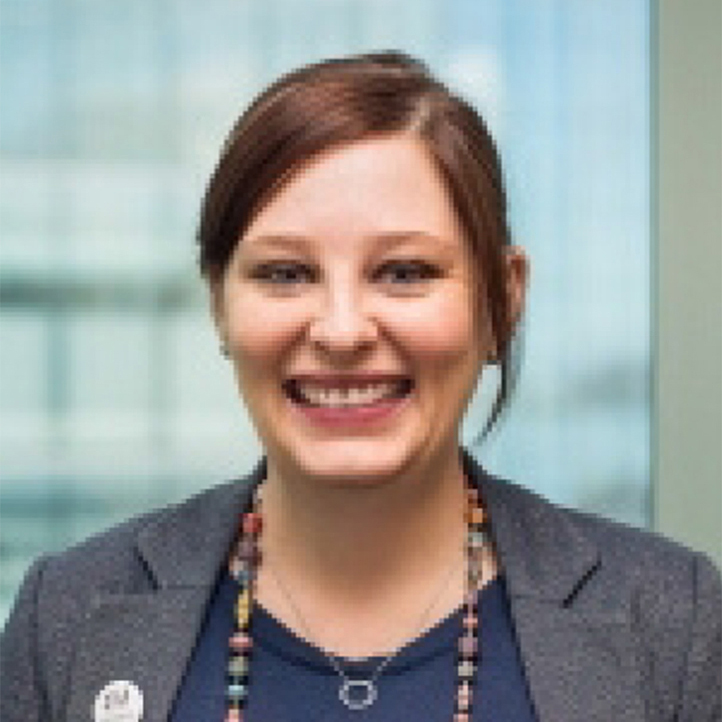 Chantal Hall
Chief Executive Officer
Chantal leads a talented, multidisciplinary team to deliver a range of projects in the areas of conservation, heritage management and social impact. She focuses on working in partnership with community and embedding strong business fundamentals so Aboriginal participation is prioritised on all projects.
Chantal has over 20 years of experience working with Aboriginal communities, government agencies and the resources sector across the country in community development, project management and strategic planning. She also has tactical, commercial experience of establishing and growing a range of sustainable businesses in the last decade.
As a business strategist and behavioural change expert, Chantal understands the value of Aboriginal owned organisations playing a lead role in strategic planning to create enduring benefits from social and economic development. She continues to advocate for unique partnerships that leverage innovative application of capabilities across fields of expertise and new models of collaboration.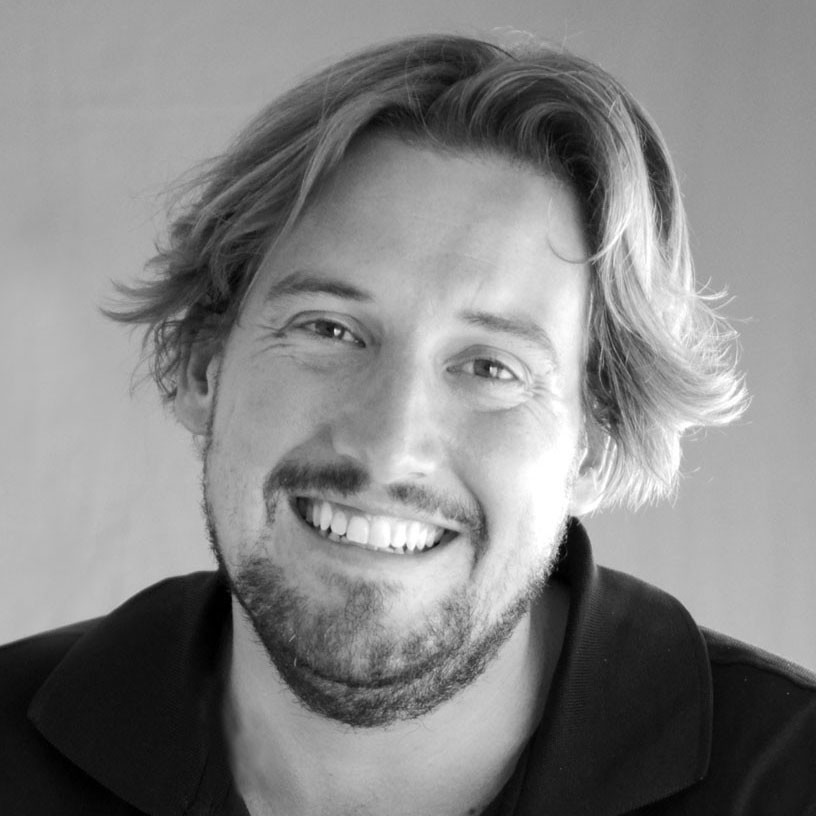 Scott Chisholm
Strategic Advisor
Scott is the Managing Director Terra Rosa Consulting which is our technical capacity partner.  He has worked in our management team and guided business growth  for the past 7 years.
Scott has a wealth of experience in enterprise development, heritage consulting and project management across Australia. He currently oversees a multidisciplinary team of over 25 consultants who engage in heritage and environmental approvals, native title research, stakeholder consultation and community project facilitation.
Scott was instrumental in setting up Western Australia's first Aboriginal owned heritage management consultancy, Wilypa (an innovative JV between Terra Rosa Consulting and Coongan) and working to establish capacity and competency to be able to eventually lead the partnership.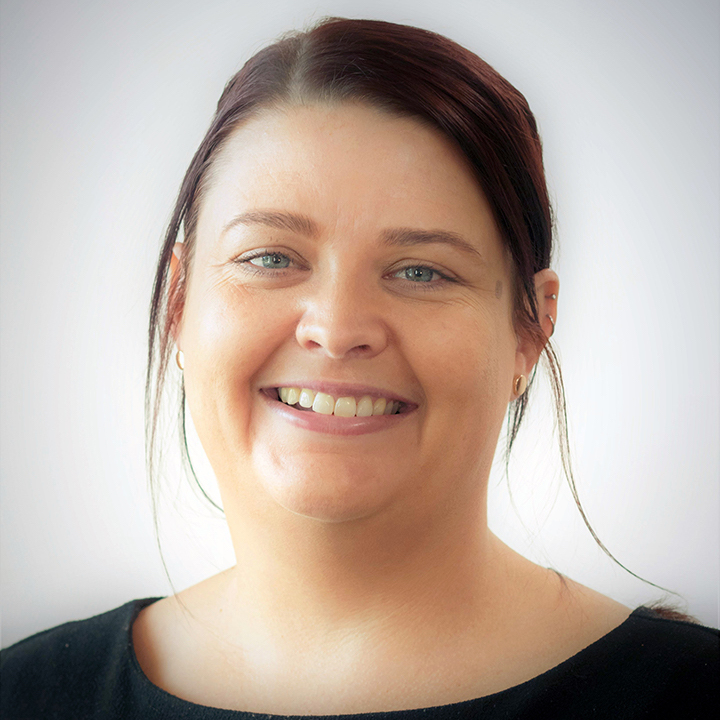 Amber Harris
Business Support Manager
Amber is the Business Support Manager and has over 15 years of experience in project administration and executive-level support in the resources sector and for local councils. With the ability to genuinely connect with Clients to understand what they want she works closely with her team to make it happen whilst building solid working relationships.
Amber manages all aspects of the business and leads a team of administration, finance, logistics, human resources and project officers who do most of the important behind-the-scenes work. She also provides executive support to our Director and coordinates our community events.
Amber facilitates a brilliant customer service experience for our valued Clients. She keeps our Clients informed and ensures projects are delivered on time and on budget whilst achieving the desired outcomes.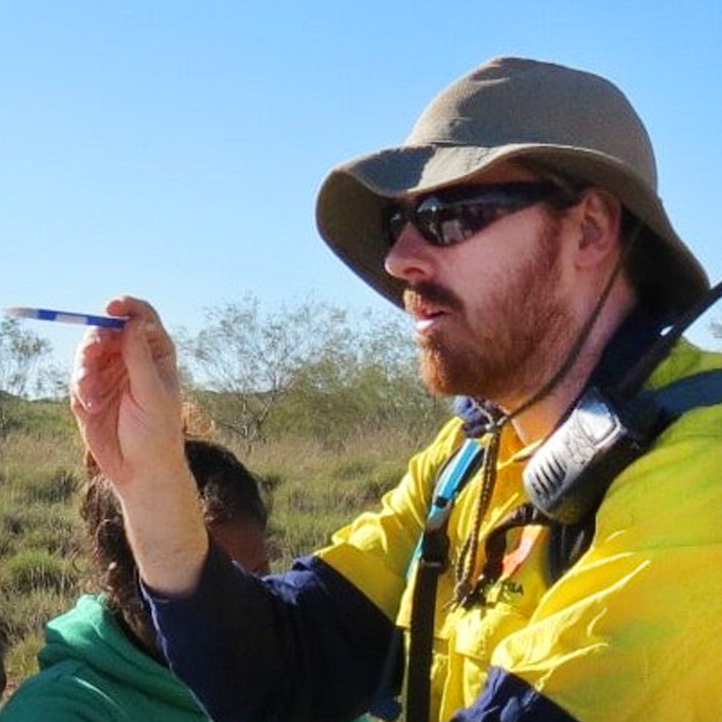 Matthew Passmore
Project Manager
Mathew is the Project Manager and has been running projects for the past 7 years as an integral part of our leadership team. He is responsible for managing the activities of all our projects and efficiently coordinating the field teams to achieve their objectives.
Mathew has experience running heritage surveys, mapping projects, community consultations, delivering training and assisting with cultural heritage management activities with Aborignial groups in Western Australia and nationally.
He is a knowledgeable archaeologist with experience in heritage, safety and education sectors, who ensures our compliance with WHS legislation and reports on safety and wellbeing.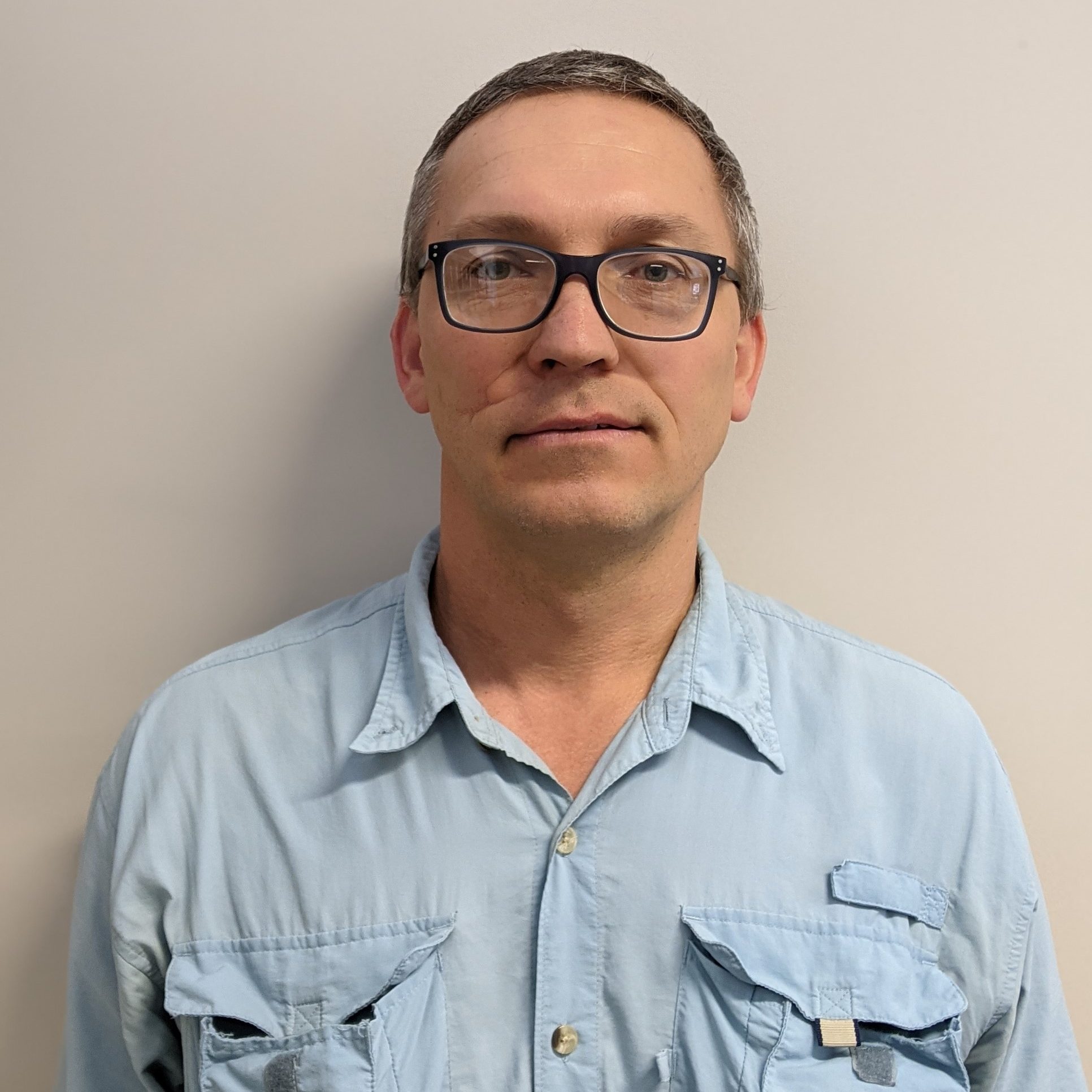 Dr Ladislav Nejman
Senior Archaeologist
Ladislav is an experienced Archeologist with a PhD and extensive experience working internationally and in the Pilbara region.
Ladislav is a very thorough archaeologist with sound knowledge in fieldwork techniques.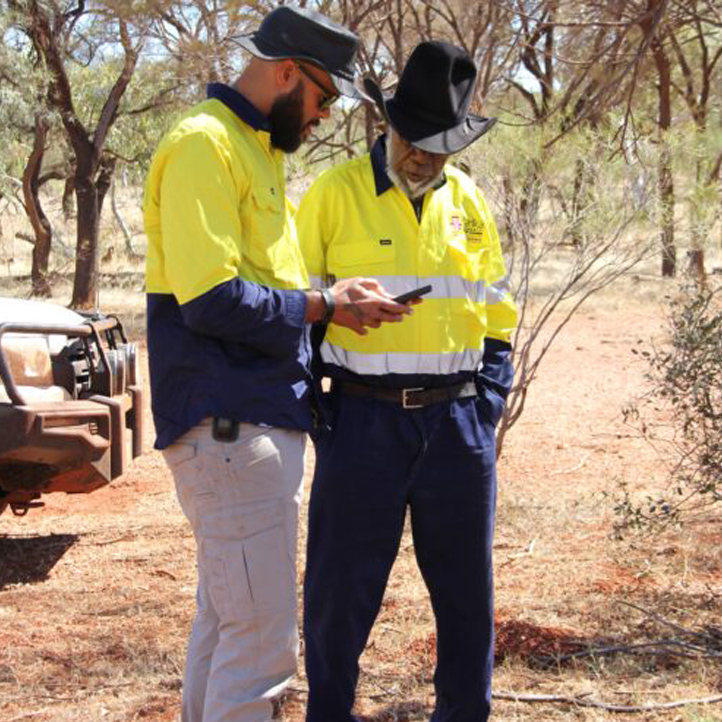 Tiwatope Olowoyo
Senior Anthropologist
Tiwa is a Senior Anthropologist and has worked as an anthropologist and community development manager for over 10 years.
He has significant experience in managing ethnographic heritage surveys, native title research and community consultants throughout Western Australia with various Traditional Owner groups.
With a passion for youth leadership and grassroots community engagement, he is also heavily involved in designing and delivering community development programs.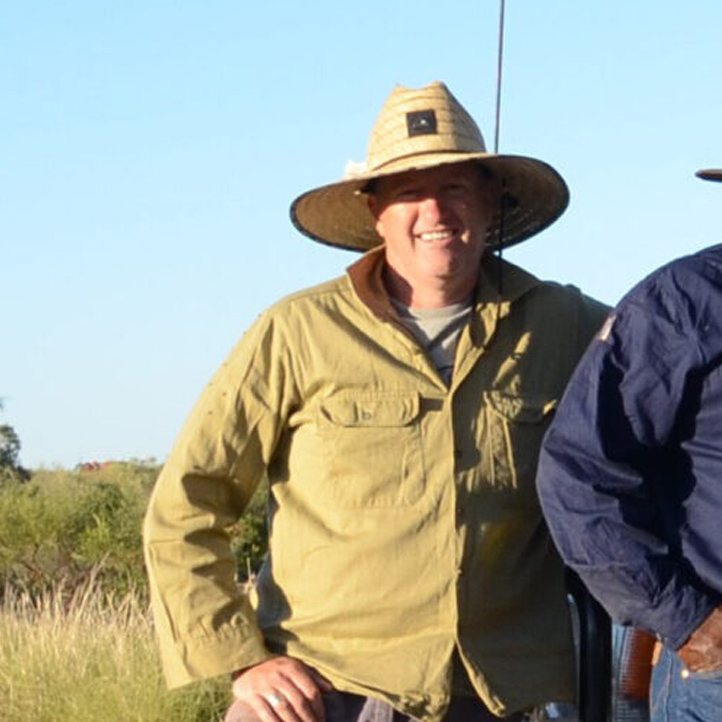 Darren Graham
Senior Environmentalist
Darren is the Senior Environmentalist and has over 25 years of experience across the private and public sectors, specialising in flora and fauna management, conservation, mining and project approvals and legislative compliance.
He has been working with Coongan for the past 7 years leading our Weed Mapping and Monitoring programs and has also worked with various Traditional Owner groups on a range of environmental co-management projects throughout regional Western Australia.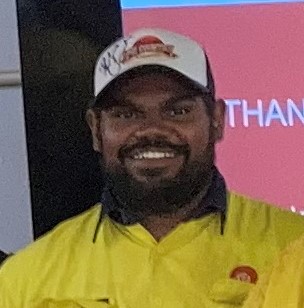 Noel Taylor
Cultural Awareness Training Facilitator
Noel grew up in the Pilbara and has always had a passion to share information with people who are working and living on Nyiyaparli country.
Noel has held roles in community development and has over 4 years experience delivering engaging cultural awareness sessions with a range of clients on Nyiyaparli country.
Noel is currently doing the TAESS00014 Enterprise Trainer-Presenting Skill Set as a way of upskilling and keeping training methods innovative and fun.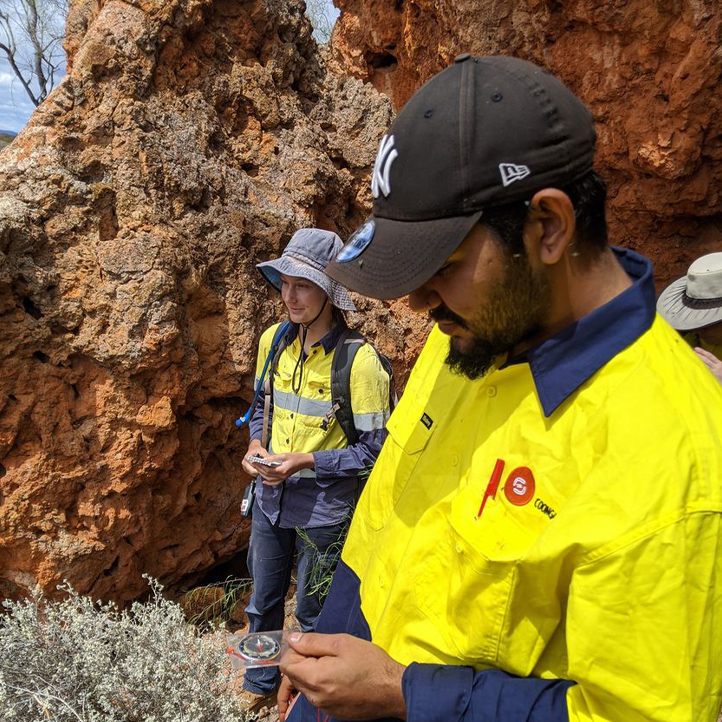 Kenneth Ward
  Field Assistant / Trainee
Ken grew up in the mid-west region and has lived in the Pilbara region for the past 5 years.
He is currently undertaking his Certificate 2 in Aboriginal Site Works and goes out on country assisting the archaeologists and anthropologists in the field.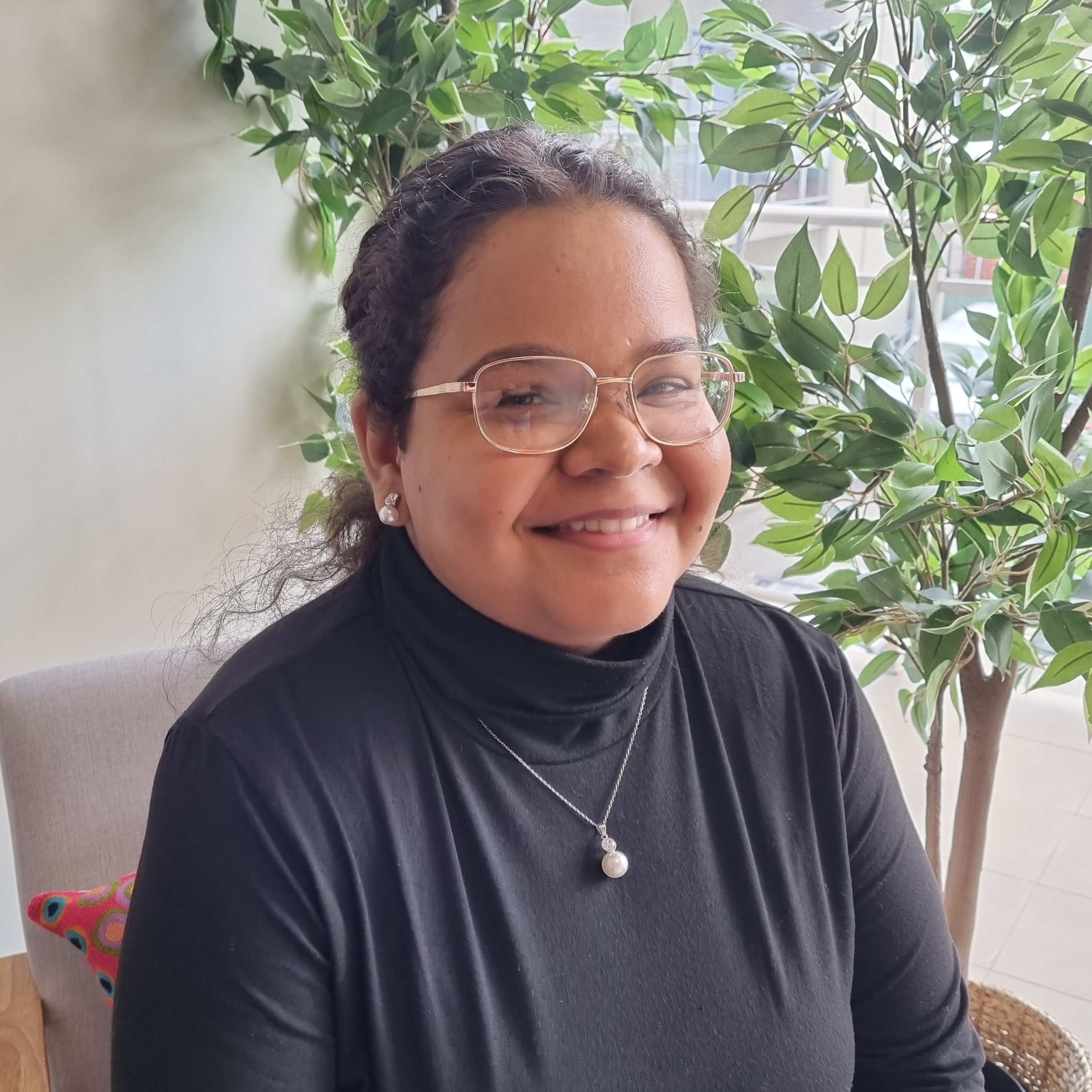 Keauna-Rose Graham
Project & Training Administrator
Keauna-Rose grew up living between Kalgoorlie and a small community in South Australia.  Interested in being able to work for an Aboriginal owned businesss, Keauna-Rosa has sucessfully completed a Certificate II & III in Business.
Keauna-Rose now works with a range of clients working on Nyiyaparli country to book in Cultural Awareness Sessions.  She also provides administration support to the Business Support Team and helps to get our Facilaitors to and from site safely.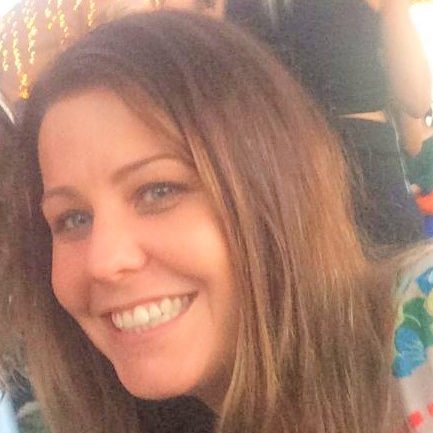 Brooke Balcomb
Logistics Officer
Brooke has over 15 years experience working as a Travel Manager organising logistics for international and domestic travel.
Brooke works with our managment team to ensure we safely transport and accommodate our team members whilst keeping costs low for our valued clients. 
A compelling business case and a strong desire to see positive social impact in the Pilbara, were the primary drivers of establishing the first Aboriginal owned Cultural Heritage management agency back in 2015. Wilypa Pty Ltd was an innovative joint venture between Coongan and Terra Rosa Consulting. The joint venture worked with a range of resource companies and organisations in the Pilbara delivering community development, cultural heritage management and conservation projects.
Our vision has always been to employ a core group of Traditional Owners to work on meaningful projects supported with appropriate training, upskilling and mentoring so they can work to preserve country and culture across their native title determination area.
Over 5 years, we were able to grow the joint venture's capability and capacity for Coongan to intergrate the operations into our existing business model.  In 2019 we established  a mutually beneficial partnership where Terra Rosa Consulting provides the technical capability through a scalable team of qualified and well-trained experts. Our team operates seamlessly across the partnership under the guidance of our Project Manager with some technical roles and expertise shared inhouse between the two organisations which means no extra costs are passed onto our clients.
Our unique partnership means that Coongan is responsible for what we think are the most important aspects – project management including client and community relationships. Coongan also holds the strategic vision under the directorship of a Traditional Owner, employs the senior management and support team, is responsible for business development, contract management and all the other back-end functions of running the organisation.
Coongan is proud to continue sharing local knowledge, culitivating ongoing connection with the community and increase Aboriginal participation on our projects. With the support of our valued clients, will continue to look for opportunities to employ more Nyiyaparli (and Pilbara Aboriginal people) in meaningful roles working collectively on country.
Address
13/36 Johnson Street
GUILDFORD, WA 6055